Cricket is among the top sports when it comes to popularity. It has a massive global following and there are lots of those who wish to keep up with the latest happenings in the industry. If you are a cricket fan and want to be up to date with all of the latest news and matches then there is a way for you to easily stay on top of those developments. Here we will go over some of the most popular apps that are designed for cricket fans. These apps will frequently send you the latest updates, allow you to check the latest score, and even enjoy the game live.
Cricbuzz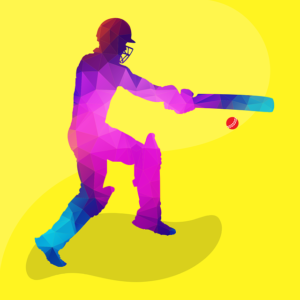 This is probably the top app for cricket fans around the world. In fact, if you are a fan chances are you already heard of this portal or even installed it on your phone. Although it doesn't have the best design aesthetics-wise, there is a lot to love about this application. Its value lies in the fact that it provides you with live score updates, along with full commentary. Moreover, you can get an expert analysis for any match, which could come in handy if you plan on participating in live betting. Moreover, you will get news updates that are related to cricket. It's a really good and easy-to-use app, any user can intuitively figure out how to navigate its interface.
Yahoo Cricket App
With Yahoo Cricket App you can also get live updates or feedback on the current score. Moreover, you gain access to some pretty neat and engaging content, like ball by ball commentary, frequently used fan shouts, or cricket-related infographics. Meaning, you will end up with an amazing match experience. On top of it all, there is an interesting feature called Moments you Missed. This provides you with clips of match highlights, and it's probably the number one reason for you to download this app instead of other ones on the list.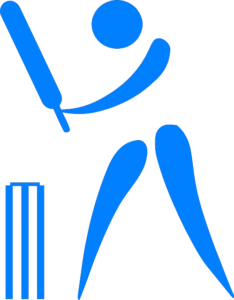 ESPNCricinfo
Another highly renowned cricket app with many admirers. This one is probably the main competitor to Cricbuzz, as it pretty much delivers the same type of content. So, live score updates, commentaries, and live feed. What's different here is that it allows you to personalize your content and focus only on the games relevant to you. Since the app covers all of the cricket matches around the world, this feature will definitely be useful. However, users also claim how Cricbuzz is more friendly in terms of UI and navigation, so it might take some time before you get used to ESPNCricinfo.
Daily-cricket
This is one of the recently launched apps and already it is a serious contender to both ESPN and Cricbuzz. It does not have as nearly as many users but in terms of functionalities, its offer is pretty much the same as the top 2. They are also planning to expand the number of features and add the following:
Overview of different teams in terms of stats, records, and rankings
Notifications for fun cricket videos, photos, news, or memorable moments from matches
Expert analysis of all of the major games during a specific series
So these new updates might be exactly what this app needs to push it over the top and for it to become a new best-pick for fans.